There are many types of printing done on fabrics and slowly they are evolving.
Fabric printing took the textile world by storm in the 1980s when digital printing was first introduced.
From that point onward, a number of technologically advanced methods came to the market and helped transfer from the world of digital print and changed the world of textile and fashion forever. Becoming a common and simple way of beautifying everything from clothes to napkins. Today digital print is worn and made all over the world. In our article, we discuss the different types of printing fabric, from the most primitive methods to the most digitally advanced. From block printing to the more technically advanced screen printing; don't miss out on our step-by-step guide on the printing process.
Types of Printing On Fabric 2022:
Block Printing

Roller Printing

Screen Printing

Molded Printing

Direct to Garment Printing

Sublimation Printing

Stamp Printing
Different Types of Printing Methods:
Block Printing: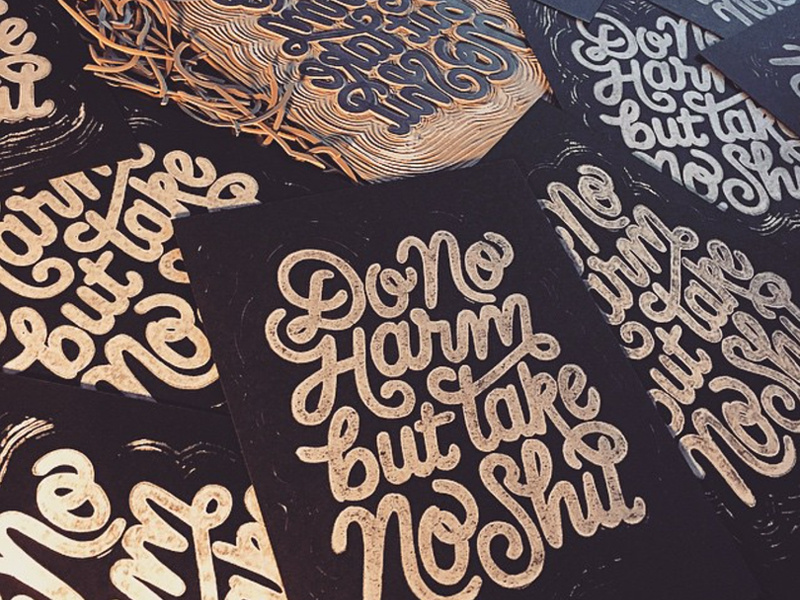 Block printing is one of the oldest types of printing n fabric.
It involves the use of a single block, mostly made out of wood, and carved into the shape one wishes to print on to the fabric. Printing textiles in this way often results in a very earthy and organic style, however, it produces simplistic results.
The wood is often carved by hand, so the print is always exclusive and beautiful. The printing paste is carefully spread on the block, it is then placed with careful hands on top of the fabric.
This makes for beautiful and intricate work.
However, it has some downsides. For example, the fabric print always comes out simple, with only a single design, because bolder designs require printers or more hands to finish the fabric work.
For this reason, block printing is not considered economical and is not suitable for wide-scale production.
Roller Printing:
Roller printing is one of the most common type of printing on fabric which is being used all over the world.
Being mostly used in long production lines, one of the main benefits of roller printing is the speed of production and printing. This method is especially useful because it can utilize up to twelve different colors, which can be printed all at once.
The entire device consists of rollerblades, a number of blanketed fabric rollers (which allow the transition of the fabric from one roller to the other), and a coloration doctor blade whose primary purpose is to keep paste and paint from sticking to unwanted places and enabling a smooth transition.
Each of the rollers works to place a new color on the sheet and hence, bring visions to life on fabric.
Screen Printing:
Screen printing is a commonly used type of printing on fabric that involves a number of tools that help you produce multiple prints. Unlike roller printing, screen printing needs to be done mostly by hand, however, the process is significantly simpler than block printing. Hence, it is used all over the world to print logos on t-shirts and casual wear.
This fabric printing method begins with store-bought emulsions, a simple screen, and your logo or print on a transparent sheet. The first step is to place the emulsion mixture on to the screen, let it dry in light and then place the transparent image you'd like printed on to your fabric. Once, this process is done the image is simply painted on to the fabric with the use of paint. 
While screen printing might sound like a simple DIY technique that can be taken up at home, it's a bit more complicated than that. Correctly screen printing images, designs, and logos is actually harder than it seems. However, it is simple enough to be used all over the world. 
One of the key features of this method of fabric printing is that it can be used to print solid colors. 
One of the key advantages of using screen printing is that it lasts longer than various kinds of digital prints. And while it is durable, it can be used for printing images and designs on various portions of the fabric as well. Making it considerably versatile.
How do you put Printer Ink on Fabric?
Now there are different types of printing on fabric and there are different methods of printing them here are a number of things you'll need when going through the process of placing printer ink of fabric.
Supplies Needed:
Freezer Paper (store-bought and good quality)
Fabric (preferably cotton-based)
Iron (hot and ready to work)
Scissors (for cutting up the paper)
 Inkjet Printer
Step by Step Guide Tutorial:
Step 1:
Select an inkjet printer that uses pigment-based ink. This will make the process easier. Make sure you have an ironing board ready.
Step 2:
Cut up your freezer paper and your fabric to the same size. (Cutting it so it's just about the size of an A4 sized paper or slightly larger is always ideal. However, cutting the freezer paper and the cloth to about the size of a letter paper is just as great.)
Step 3:
Place the shiny waxy side of the freezer paper onto your fabric. Make sure the dull end of the freezer paper is facing up towards your iron.
Step 4:
Press down on the iron until the freezer paper sticks to the paper. Once that has been done, cut the now stuck freezer paper.
Step 5:
Now place the prepared fabric in your printer in the same way you would do a sheet. Happy printing!
What do you need to know about Textile Printing Types?

Textile printing is the approach imparting the form of the patterns on the garment, home cloth, and industrial products. In this method permitting the switch of non-woven patterns on the fabric, molding equipment being metallic frames on which silk (mesh) is stretched are used. With a giant device known as scraping knife on whose margin there is rubber, the paint inside the mildew is transferred onto the material through holes set following the sample by way of pushing it to lower back and forth.
With types of textile printing used in garment and different fabric products, the approaches of making a mold and designing sample are performed. Today, printing tactics are carried out quicker in mass manufacturing with the assist of machines.
The most extensively used kinds of cloth printing besides repeat fabrication manufacturing machines are as mentioned below:
1. Molded Printing:
This type of printing on fabric is often used in the process of silk screen printing. It is usually used to print images and designs on cotton making it one of the most common methods in use today.
| Advantages | Disadvantages |
| --- | --- |
| ✅If subjected to warmness treatment, it has excessive retention and persistence. | ❌A tough cloth shape is obtained. |
| ✅If vectorial patterns with a few colors will be used, it is cheap. | ❌It does not enable pores and skin to take the air. |
| ✅Different kinds of paint can be used. | ❌There is a requirement to make mildew for every shade piece separately. |
2. Direct to Garment (DTG – Direct printing with the machine on the product):
Sometimes, prints are made directly on clothes. This method is known as DTG and is used in test runs to check.
| Advantages | Disadvantages |
| --- | --- |
| ✅It allows having tailored t-shirts. | ❌It can't print multi-peaces in a brief time like molded printing. |
| ✅It approves you to take air to the extent the chosen material permits. | ❌As it is appropriate for single-piece printing, mass manufacturing can't be made. |
| ✅It is designed for single piece printing. | |
| ✅It additionally has the potential to print on cotton fabric and darkish backgrounds. | |
3. Sublimation Printing:
Sublimation printing is a type of printing on the fabric where patterns are printed on custom-printers and papers. The printing is executed upon urgent the sublimation paper put on the surface to be printed. It is usually determined by photographers.
| Advantages | Disadvantages |
| --- | --- |
| ✅It can be utilized on many home decorations and ceramic mugs aside from fabrics. | ❌It can just be printed on white polyester t-shirts, white polyester soccer uniforms. |
| ✅It is an easy software technique. | ❌It can in no way be utilized on cotton surfaces. |
| ✅It lets in to do customized manufacturing | ❌Polyester reproduces bacteria. |
| | ❌Polyester reasons terrible odor. |
| | ❌It can irritate the pores and skin as polyester is used. |
What is Stamp Printing?
Stamp printing is a fun and interesting method of fabric printing which can be easily performed at home. Here are the methods you can try at home;
How to Perform Stamp Printing Easily as a Beginner?
What do You need?
A simple cloth that you can work with (cotton is recommended for beginners)
Printing ink (preferably water-soluble)
Brayer roller
Pen
Ruler
Box cutter
Iron
Step by Step Guide Instructions:
These steps will show you how is fabric printed using any one of the methods mentioned above
1. Make a stamp: 
Stamps can be made out of a number of different materials! Create a stamp by carving up some wood, or trying out another more interesting method that suits you. 
2. Decide on a design first hand:
Think up a design you want to make on your fabric, bring the fabric forward and spread it infront of you so it's easy for you to create the print. 
3. Applying the design:
Place the fabric paint on the stamp and start building your own printed fabric! The execution gets better with time, so have fun with it!